1349's touring activity for the "Massive Cauldron of Chaos" album has now officially come to a conclusion. After spending the past 4 years touring behind the album, we want to take this time to thank all who were directly involved in our "CHAOS RAIDS…" Tour, for both their time and their efforts.
The "CHAOS RAIDS…" Tour raided several places across the globe since it began in 2014 – we thank our WORLDWIDE LEGION for their dedication and support.
The last remnants of MCoC merch are available *on sale* at the Official North American 1349 Merch Store:
https://www.indiemerch.com/1349/clearance
Once those items are gone, they will not be restocked…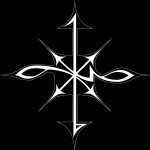 It is now time for a new era to begin.
1349 will focus on writing and recording new material, to be released in 2019 through Season of Mist worldwide.
More news, as always, is forthcoming…